Agricultural Industry Bearings That Boost Profitability
ZNL Bearings plays a very crucial role in enhancing agricultural production by providing durability and long lasting functioning of its equipment. This article covers all your queries regarding how bearings are an integral part of the agriculture sector.
Many people working in the agricultural sector will be making hay, gathering silage, and starting to combine cereal crops at the height of the summer, in addition to their other farming-related responsibilities. Those who work in agriculture undoubtedly put in long hours and endure harsh environments, and the equipment they use needs to be able to resist these conditions in order to perform efficiently and dependably.
A variety of agricultural applications use bearings, including combine harvesters, balers, mowing, raking, and picking machinery, to mention a few. It can be expensive if downtime occurs because each is essential to farming and the production of crops. The bearings inside of equipment suffer damage from weather conditions throughout the year. In the summer, dust can contaminate the bearings, and in the spring and fall, the machines can be under strain from hard, poor ground conditions, which can lead to misaligned bearings. In the sections that follow, we'll go through the various bearing types used in agricultural equipment and how well they work in these settings.
Spherical Plain Bearings That Require No Maintenance
Spherical plain bearings are frequently used in fertiliser sprayers in agriculture. Farmers nowadays are more and more interested in sprayers that are faster, more precise, easier to manoeuvre, require less maintenance, and use less fuel despite the fact that this application runs in difficult, demanding, and corrosive environments. As a result, Maintenance-free Spherical Plain Bearings are being used, and the advantages are already apparent. These bearings have different material combinations available and a sliding contact surface that differs from the typical steel/steel (steel on steel) combination. Spherical plain bearings are strong by design, have a high capacity for carrying loads, are resistant to wear, and allow for multidirectional self-aligning motions. Because of their extended service lives, the maintenance-free varieties also benefit from having low maintenance needs, low lubrication use, and overall cost savings.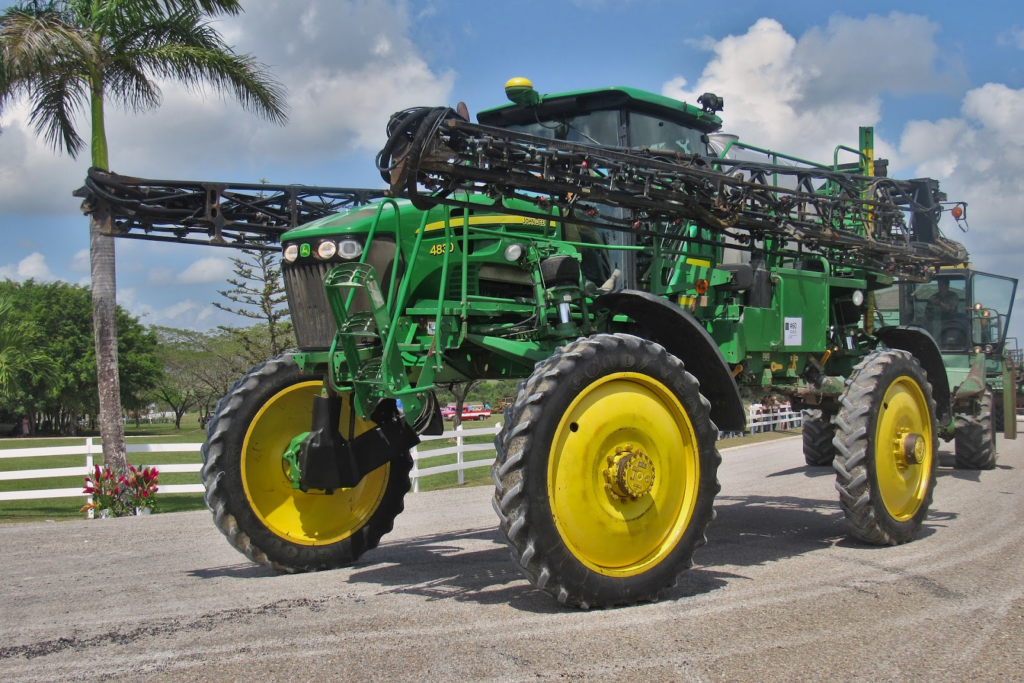 Spherical Roller Bearings
Due to its ability to handle exceptionally heavy loads and self-aligning characteristics, spherical roller bearings are a common option in agricultural machinery. These bearings are frequently used in grain processing equipment because they can correct little misalignments that may occur during certain operations. In the Feeder House assembly of Combine Harvesters, sealed spherical roller bearings are utilised. Crop material is delivered into the threshing area by the Feederhouse from the Combine's header. As a result, the bearings might come into touch with dirt and other objects, which might result in skewing.
In this application, sealed spherical roller bearings are the best option because they are not only able to tolerate high speeds, heavy loads, and misalignment, but also because they are sealed to avoid contamination, which lowers relubrication requirements and lengthens service life. Less unplanned downtime, lower lifetime costs for new bearings and grease, and less maintenance are all benefits of this.
Deep Groove Ball Bearings
Almost every piece of farm equipment you see uses radial ball bearings. Deep groove ball bearings can operate at high speeds and can withstand axial and radial loads coming from both directions. They are frequently utilised in the gear drive and combine harvester head of disc mowers. Dust, dirt, and water contamination inside the bearing can significantly shorten its lifespan. A good solution is sealed deep groove ball bearings. Since they are "sealed for life" and never need relubrication, they are simple to maintain thanks to their sturdy sealed design. A reliable option for these applications is sealed bearings.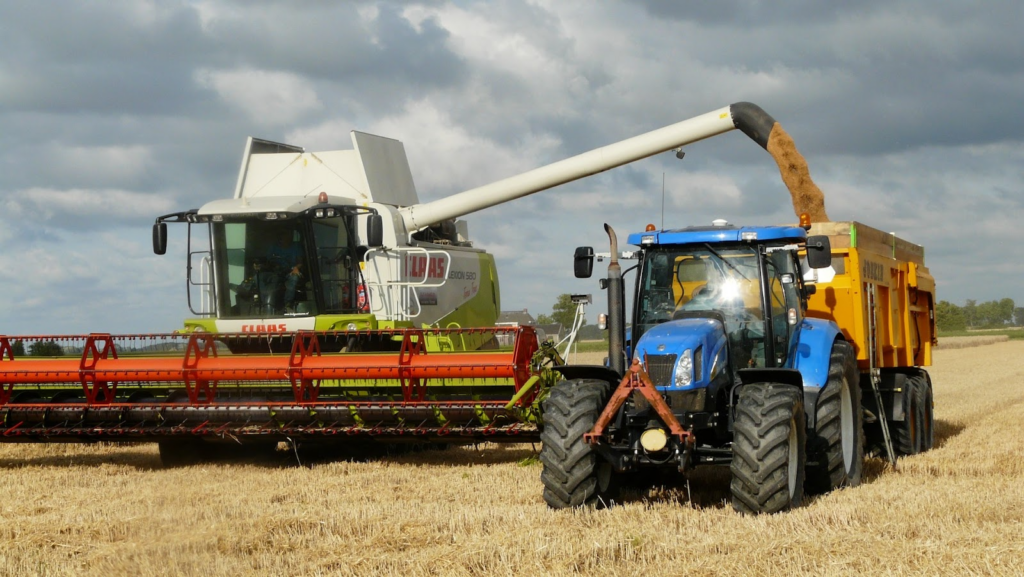 Taper Roller Bearings
Taper roller bearings come in single, double, and four-row versions and have a cup and cone arrangement. Which of the several configurations is necessary depends on the intended application and anticipated environmental variables, including speed, load, temperature, and vibration. Since they can withstand harsh conditions and guarantee field dependability, taper roller bearings are strong and durable and frequently used in trailer wheels. Tractors typically employ single row and matched taper roller bearings. These bearings enable higher speeds and increased carrying capacity while preserving the compact tractor design because tractors spend a lot of time on the road moving between places.
Concluding
It's critical to select the best bearing for the application in order to maximise agricultural production. Additionally crucial are proper mounting, installation, and lubrication intervals for the bearings. The service life of the bearing can be maximised by making sure it operates at the ideal speed, temperature, and load.
The agricultural sector won't be slowing down, and fields full of machinery will continue to be a regular sight. The last thing anyone needs is downtime due to bearing failure when time is of the essence and the window for getting work done is constantly decreasing. Get your parts fixed with the right choice of ZNL Bearings now to stay one step ahead and increase profitability in agriculture production!